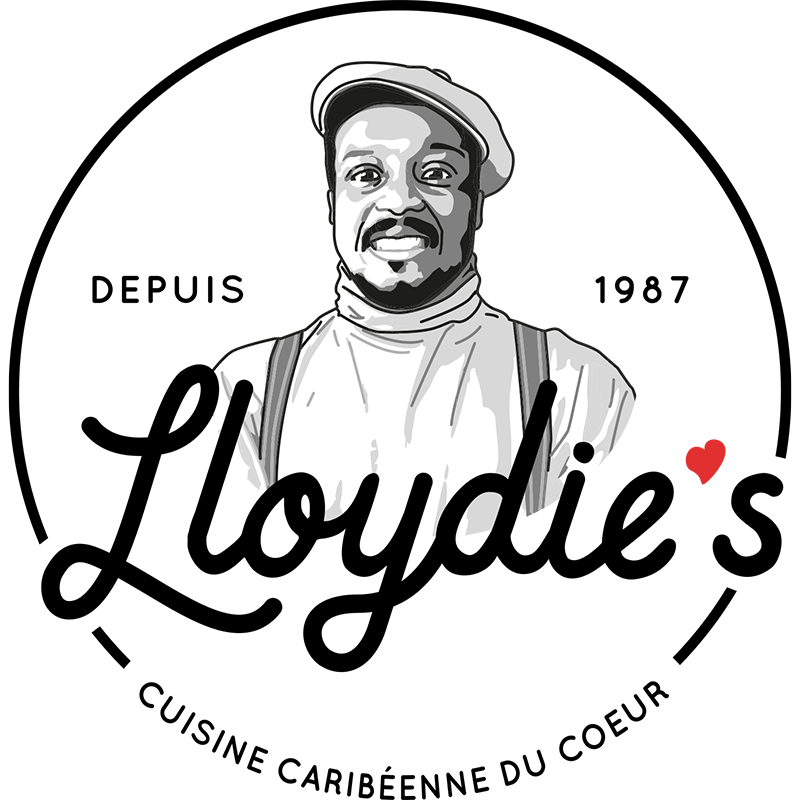 PRODUCTION
Lloydie's occupies a modern 6500 sq.ft plant in Ville St-Laurent and is equipped with machinery and cooling units meeting industry standards. The company follows a recognized food quality program to ensure the quality and safety of the products we produce. Originally a manufacturer of fine Jamaican style patties, we are now producing other products that can be found under our company name or under branded & private labels. Our chefs are involved in researching and developing new products and ensuring the quality of all products produced in our kitchens.
Box of 6 individually wrapped. 780g, frozen.
Jamaican Patties
Our patty is based on the traditional Jamaican style meat pie. A flaky pastry dough, yellow in colour, semi circular. Filled with our special blend of seasoned minced meat, chicken or vegetables. 130 gr. each. Sold frozen.
FLAVOURS AVAILABLE:
SPICY BEEF, MILD BEEF, CHICKEN AND VEGETABLE
RETAILERS & FOOD SERVICE:
CASE OF 36 PATTIES BULK OR INDIVIDUALLY WRAPPED.
BOX OF 12 PATTIES. BULK OR INDIVIDUALLY WRAPPED
780 GR. BOX OF 6 INDIVIDUALLY WRAPPED PATTIES. 12 BOXES PER CASE. (RETAIL ONLY)
ALLERGEN:
CONTAINS WHEAT, SOY
AVAILABLE AT:
SUPER C, METRO, IGA, SOBEYS, MOURELATOS, SUPERMARCHÉ P.A., EUROMARCHÉ, ADONIS, INTER MARCHÉ, ESPOSITO AND VARIOUS INDEPENDENT GROCERS AND DEPANNEURS IN QUEBEC.
CO-PRODUCTION
In our capacity as a 'C' license plant, we produce branded products for other companies. We do research, product development and co-packing. If there is a product you would like to produce that fits into our program, please contact us.
Home Style Veal Broth
Fond de Veau, based on the traditional French recipe, is a veal broth used as a base for sauces, fondues and soups. We use Québec grown veal and simmer with carrots, onions, celery, parsley, bay leaves and garlic until we reach a smooth and thick broth. Sold in retail chain stores across Québec in the frozen food section. Our container is 450 grams.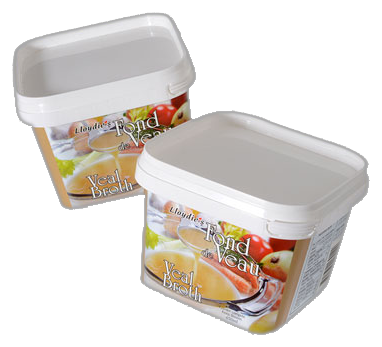 FORMAT AVAILABLE:
18 UNITS OF 450g PER CASE. RETAILERS, PLEASE CONTACT US TO PLACE AN ORDER.
5595 Côte-de-Liesse, Suite 302
Ville Saint-Laurent, QC H4M 1V2
Tel.: (514) 747-7878
Fax.: (514) 747-6589